(M9)Original 19.5V 3.33A adapter HP Pavilion DV3 DV4 DV4T DV5 DV6 G62 G72 65W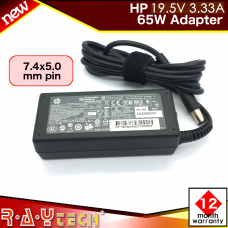 Custom Blocks
Welcome to RAY Tech. We are New Zealand's best independent direct importer and retailer of quality laptop parts and Accessories, and we also supply laptop and mobile phone repair services.

We are the 100% New Zealand owned and operated.

Product Code: N2010109G.

Description:
Input: AC 100-240V~ 1.8a-0.6a 50~60Hz (Worldwidely usable)
Output: DC 18V - 3.5A
Wattage: 65W
Connection: 7.4mmx5.0mm(Smart Pin)
Pins:3

Compatible Part Number (P/N):
ED494AA#ABA, 391172-001, 384019-003, PA-1650-02HC, 384019-001,
463958-001, 463552-001, ED495AA, 409992-001, 384020-003,416421-021,463554-001,
463955-001,382021-002, PA-1900-08H2, PA-1900-18H2 etc....
Compatible Models:
Compaq Presario CQ35, CQ40, CQ45, CQ50, CQ60, CQ61, CQ70, CQ71 Series
HP G50, G60, G61, G70 Series
HP Pavilion G42, G50, G56, G60, G61, G62, G70, G72 Series
HP Pavilion DV3, DV4, DV5, DV6, DV7 Series
HP EliteBook 2530p, 2730p Notebook PC
HP EliteBook 6930p, 8730w Notebook PC,
HP ProBook 4310s, 4410s, 4415s, 4416s, 4510s, 4515s
HP Compaq 6830s Notebook PC, HP Compaq 6910p Notebook PC,
HP Compaq 8510p Notebook PC, HP Compaq 8510w Mobile Workstation,
2510p, 2710p, 6510b, 6515b, 6530b, 6535b, 6710b, 6715b,
6830s, 6910p.
HP Mobile Workstation Series:
8510p, 8510w, 8710p, 8710w
HP Compaq Presario Series:
A900, CQ40, CQ45, CQ50, CQ50-100, B1210,
HP EliteBook Notebook PC Series:
2530p, 2730p, 6930p, 8530p, 8530w Mobile Workstation,
HP Pavilion DV4-1000 Series:


Terms & Conditions:

1. The payment is expected within 3 days after the auction closed, otherwise the item will be Re-listed.
2. A reference number is essential on all emails & bank deposits otherwise you can expect the delay of shipping.
3. Please contact us IMMEDIATELY if the product was not you requested when you received it.
4. After service: no refund or replacement because of physical damage.

Question welcomed,thank you!!!
Happy Bidding!!!