Replacement Apple iPhone 5 LCD Display & Touch Panel, White.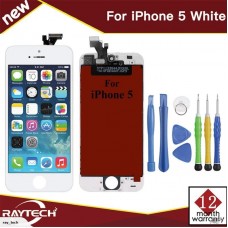 Custom Blocks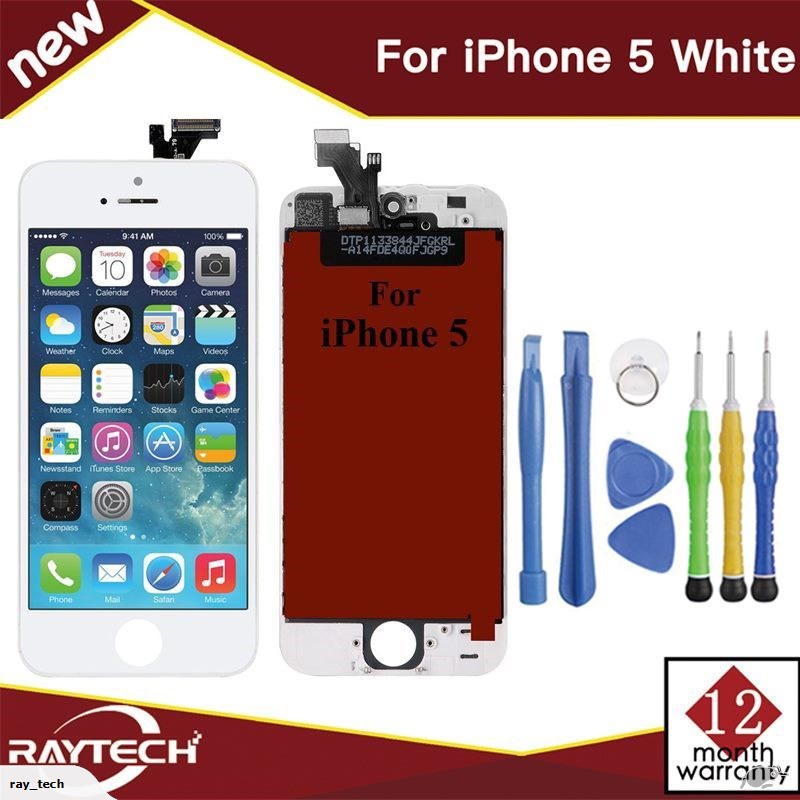 Welcome to RAY Tech. We are New Zealand's best independent direct importer and retailer of quality laptop parts and Accessories, and we also supply laptop and mobile phone repair services.

We are 100% New Zealand owned and operated.
Brand New with retails sealed Package.
with 12 month return to base warranty.
Fast Deliver:Same day delivery,Arrived in 1-2 days.

Recently dropped your iPhone 5 ? Damaged the Screen? Cracked the Glass?
Then you need this part, the touch screen digitizer complete accessory for your Apple iPhone 5, the item consist of the touch screen digitizer ONLY.
This is the perfect replacement part for your damage Apple iPhone 5
Description:
This new Touch Screen Digitizer replacement part for Apple iPhone 5 could be an ideal substitute for Touch Screen that is cracked, damaged, smashed and not sensitive enough. Do not hesitate and give your phone a fresh and new look.

Specifics:
Fit For:Apple iPhone 5
Color:White
Code:TIPHS5W

Package Includes:

1 x LCD Screen
1 xTouch Digitizer
8 x Repair Tools

There is a 100% double tested for each screen replacement before shipping. We provide 1 year service to amend/fix.

Hint and Tips

How to tell what is damaged? Is it my Touch Screen or My LCD Screen, What do I need to know

LCD Only: If the image under the glass is broken and the touch panel (known as digitizer) is still functioning you require a new LCD panel.

Touch Panel also known as Digitizer: If the top touch panel (Digitizer) is cracked or broken but the image below (or LCD) it is fine then you only need replace the Touch Panel.
Complete Screen with Touch Panel and LCD: If the top touch panel is broken and the LCD image is either black liquid or cracked you need a complete screen.