Apple iPhone X Battery 3.81v 2716mAh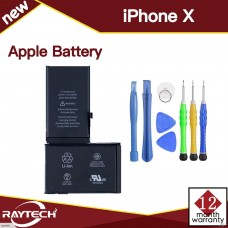 Custom Blocks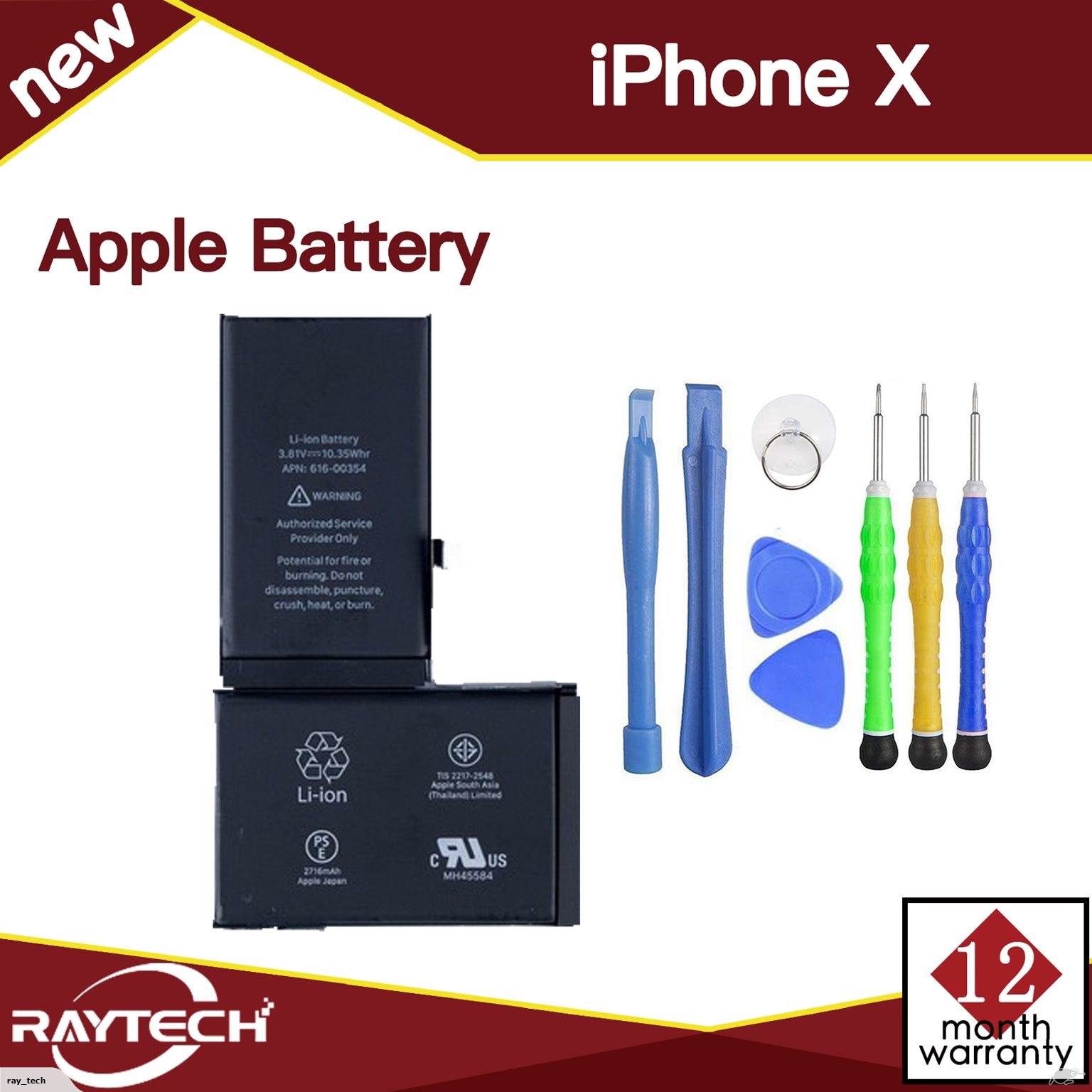 We are 100% New Zealand owned and operated.
Brand New with retails sealed Package.
with 12 month return to base warranty.
Fast Deliver:Same day delivery,Arrived in 1-2 days.

Battery specifications:

Brand New
Condition:Original
Lithium-Ion Batteries
2716mAh Capacity;
0 cycles
Battery health - 100%
3.81V
Code:M1048006N

Package Contents:

1 x Original Battery for iPhone X
8 x Repair Tools

Before you start using the battery please follow these instructions carefully:

New Lithium-Ion batteries must be FULLY CHARGED and FULLY DISCHARGED 2 to 3 times, before being FULLY CONDITIONED. Please remember that a new Lithium-Ion battery's full performance and longevity is only achieved after 2 to 3 complete charge and discharge cycles. After you go through 2 to 3 cycles, you'll never have to condition your battery again!

-> Our batteries has all the same functions as the original battery.
-> It is made from the highest quality cells.
-> Excellent quality and cheap price with the best service.
-> Selected high-performance lithium-ion batteries.
-> All batteries are tested for 100% quality control assurance.
-> Choose this excellent battery for your iphone X!

Note:Sorry, our repair tools are out of stock. You have to wait for 3 weeks to ship. If you need repair tools, please contact us. The repair tools are free, but you need to pay the freight again

We are a GST registered company, the invoice is issued on every purchase

Terms & Conditions:
1. The payment is expected within 3 days after the auction closed, otherwise the item will not be hold.
2. A reference number is essential on all emails & bank deposits otherwise you will expect the delay of shipping.
3. The item will be fully checked before shipping, NO refund or replacement because of physical damage.

Please do not hesitate to contact us if there are any questions.

Thank you!!!
Happy Bidding!!!