Original ASUS G750 G750JW G750JX G75V G75VW Adapter ADP-180MBF 180W 19.5V 9.23A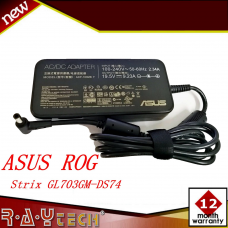 Custom Blocks
We are 100% New Zealand owned and operated.
Brand New with retails sealed Package.
with 12 month return to base warranty.
Fast Deliver:Same day delivery,Arrived in 1-2 days.

Specifications:

Original:Yes
Condition:Brand New
Input: 100~240V 50~60Hz
Output: 19.5V 9.23A
Wattage: 180W
Connect Size:6.0mm*3.7mm
Warranty: 1-Year
Code:N2010122G

Compatible Part Number:

ADP-180EB D,ADP-180MB F,ADP-180HB D,N180W-02

Compatible Models:

Asus ROG G750JX
Asus ROG G750JX-DB71
Asus ROG G750JX-TB71
Asus ROG G750JX-T4052H
Asus ROG G750JX-T4057H
Asus ROG G750JX-T4070H
Asus ROG G750JX-T4166H
Asus ROG G750JX-T4167H
Asus ROG G750JX-T4199H
Asus ROG G750JX-CV038H
Asus ROG G750JX-QS71-CB
Asus ROG G750JW
Asus ROG G750JW-DB71
Asus ROG G750JW-BBI7N05
Asus ROG G750JW-QS71-CB
Asus ROG G750JW-DB71-CA
Asus ROG G750JW-T4038D
Asus ROG G750JS
Asus ROG G750JS-DS71
Asus ROG G750JS-NH71
Asus ROG G750JS-RS71
Asus ROG G750JS-TS71
Asus ROG G750JS-T4054H
Asus ROG G750JM
Asus ROG G750JM-DS71
Asus ROG G750JM-BSI7N23
Asus ROG G750JM-BSI7N24
Asus ROG G70G
Asus ROG G70S
M/N 90XB00EN-MPW010 P/N N180W-02
Asus ROG Strix GL502VM
15.6" GTX1060M Gaming Laptop/Notebook
Asus 2016 ROG STRIX GL502VT-BSI7 Gaming Notebook/Laptop
ASUS GL502VM-FY497T ROG Strix 15.6" Gaming Laptop

Note: Not all compatible model# is listed


Package Includes:

1x Adapter

-> Short-circuit protection
-> Low energy consumption
-> Power Saving
-> Overload Protection
-> Over Temperature Protection

Terms & Conditions:
1. The payment is expected within 3 days after the auction closed, otherwise the item will not be hold.
2. A reference number is essential on all emails & bank deposits otherwise you will expect the delay of shipping.
3. The item will be fully checked before shipping, NO refund or replacement because of physical damage.

Please do not hesitate to contact us if there are any questions.

Thank you!!!
Happy Bidding!!!