[L32]Original Power Adapter Charger 130W For Dell Precision M3800 5510 5520 5530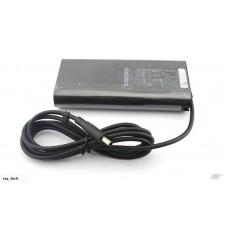 Custom Blocks
Welcome to RAY Tech. We are New Zealand's best independent direct importer and retailer of quality laptop parts and Accessories, and we also supply laptop and mobile phone repair services.

We are 100% New Zealand owned and operated.
Brand New with retails sealed Package.
with 12 month return to base warranty.
Fast Deliver:Same day delivery,Arrived in 1-2 days.

Specifications:

Condition: 100% Original Brand New
Input: 100~240V 50~60Hz (Internationally Accepted)
Output: 19.5V 6.67A
Wattage: 130W
Connect Size:4.5*3.0MM
Warranty: 1-Year
Code:N2030198G

Compatible Part Number:
HA130PM130 DA130PE1-00 7CWK7 07CWK7 ADP-130DB D 51T-0070-X02 TX73F 3XC39 492-BBIP TNMGP 492-BBIN
6TTY6 TX73F 332-1829 RN7NW DA130PM130 LA130PM130 FA130PM130 9TXK7 V363H

Compatible Models:

DELL XPS 15 9530 9950 9560 9570

Dell Precision M3800 5510 5520 5530

Package Includes:

1x Original Dell Adapter

-> Short-circuit protection
-> Low energy consumption
-> Power Saving
-> Overload Protection
-> Over Temperature Protection

Note: Not all compatible model# is listed

We are a GST registered company, the invoice is issued on every purchase.