[M16]Apple 29W USB-C Power Adapter for Apple Macbook 12" released 2015 (NOT work on 2016 year version)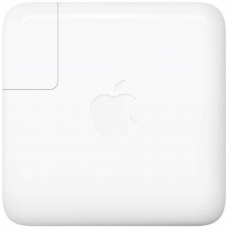 Custom Blocks
Features:
USB-C charging jack is perfect for use with the latest MacBook 12" computer that can charge over USB-C.
This adapter is compatible with MacBook computers featuring a USB-C port and requires a USB-C Charge Cable.
29W USB-C Power Adapter offers fast, efficient charging at home, in the office or on the go.
Specifications:
Input: AC 100-240V 0.75A 50/60Hz
Output: DC 14.5V 2A or 5.2V 2.4A
Outlet: 2-Prong
USB Standard: USB-C 3.1
Length: USB 3.1 Type C AM/AM cable 2m
Replace with: MJ262LL/A - Model A1540