Original iPhone 4S Battery 1420mAh
Custom Blocks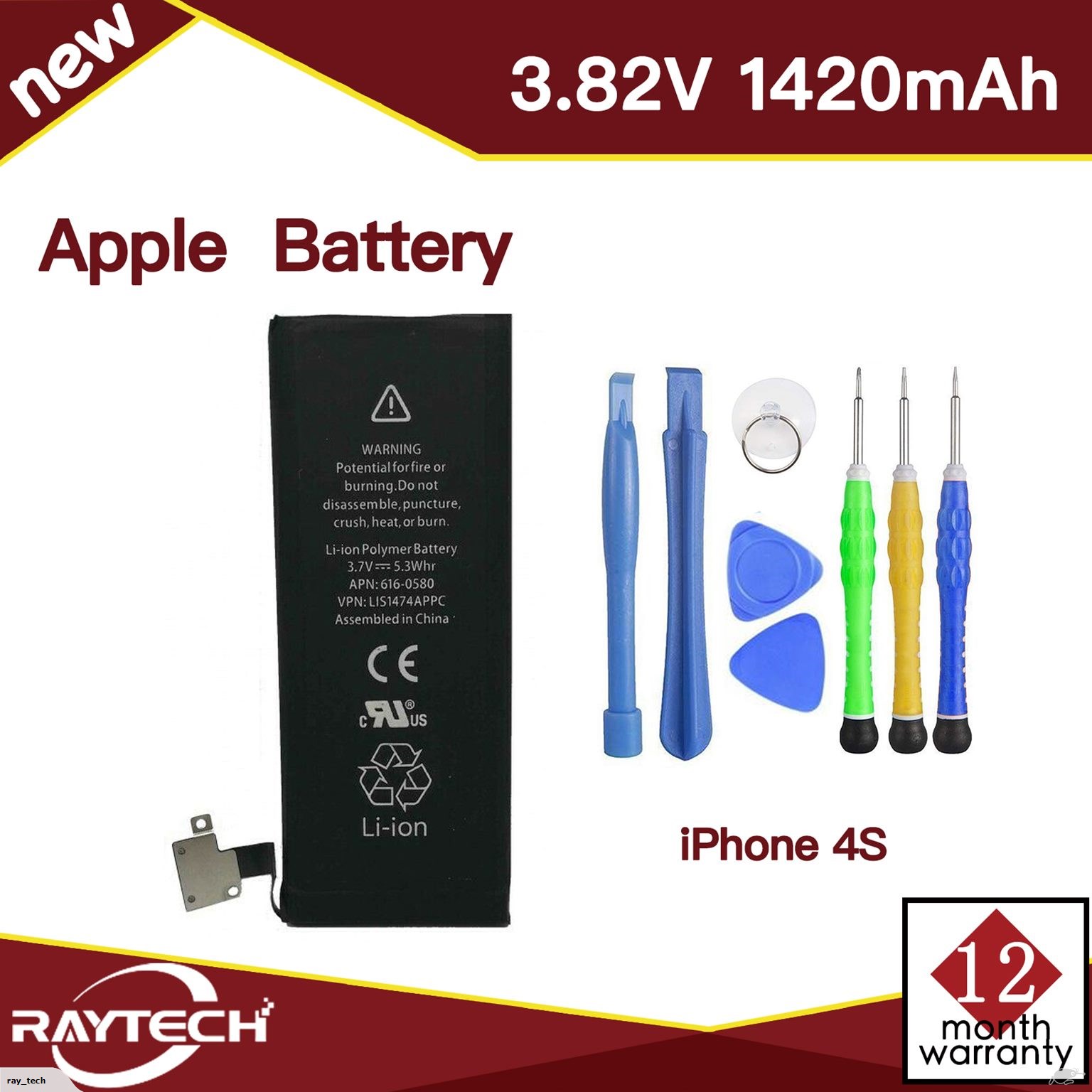 Welcome to RAY Tech. We are New Zealand's best independent direct importer and retailer of quality laptop parts and Accessories, and we also supply laptop and mobile phone repair services.

We are 100% New Zealand owned and operated.
Brand New with retails sealed Package.
with 12 month return to base warranty.
Fast Deliver:Same day delivery,Arrived in 1-2 days.

Battery specifications:
Original Brand New
Lithium-Ion batteries
1420mAh capacity;
0 cycles
Battery health - 100%
3.82V

Package Contents:
1 x New Battery for iPhone 4S

Before you start using the battery please follow these instructions carefully:

New Lithium-Ion batteries must be FULLY CHARGED and FULLY DISCHARGED 2 to 3 times, before being FULLY CONDITIONED. Please remember that a new Lithium-Ion battery's full performance and longevity is only achieved after 2 to 3 complete charge and discharge cycles. After you go through 2 to 3 cycles, you'll never have to condition your battery again!